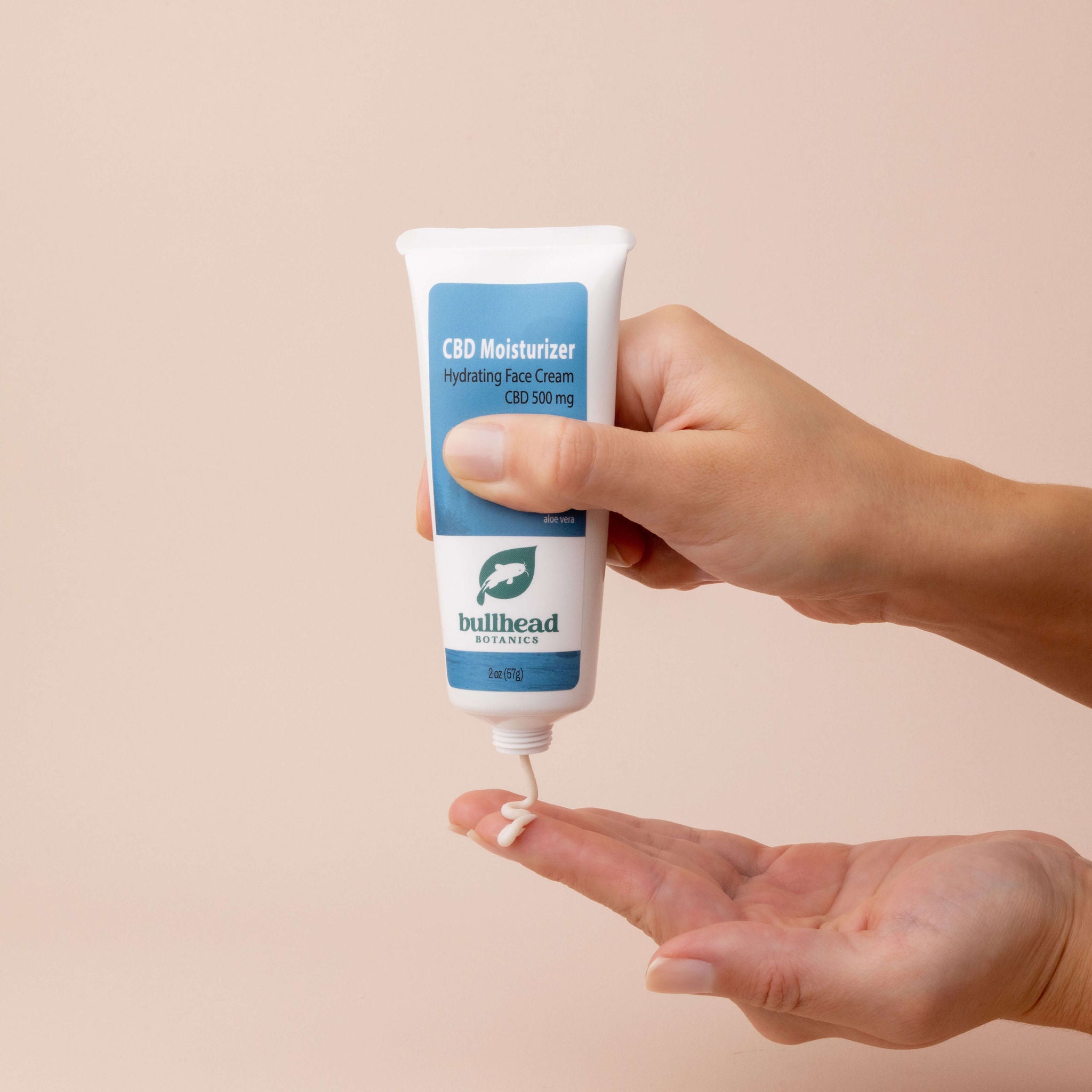 What Makes a Quality CBD Product?
Written by Brian Davis, Quality Manager at Bullhead Botanics.
Due to a lack of formal regulations, illegitimate CBD products have flooded the market in recent years.  

Many of these disreputable companies use confusing language or label tricks to get you to buy CBD products that contain little to no actual CBD.  

Luckily, there's a few key tips and tricks you can use to help tell the difference between bad and quality products.  

Quality CBD results in consistent and confident results, illegitimate CBD products are ineffective, and possibly harmful.
CBD products of all forms, shapes, and sizes have flooded the market since the introduction of the 2018 Farm Bill. However, while CBD is now a legal plant medicine, finding an effective, high-quality CBD product in a regulatory wild west can be a challenge. Almost anyone out there can launch their own products and start a CBD brand, leading to low quality, and low potency products that is often referred to as "Snake Oil". According to one study, out of 84 products tested, over 1 in 4 contained less CBD than labeled, negating any potential clinical response or benefits. (Citation 1) 
So what makes a good product? How do we know what to look for and what to avoid? Let's start with the most important component to a CBD product, the CBD!  
The Types of CBD You Want to See on a Label.
THC and CBD are by far the most well known and studied cannabinoids out there. But there are more than 113 that have been identified, in addition to other phytochemicals. There are 3 main forms of CBD (Cannabidiol) extract available: Full spectrum, Broad spectrum and Isolate. Let's break them down simply:
Full Spectrum CBD 
Contains all of the extracts naturally found in the cannabis plant, this includes terpenes, essential vitamins, proteins, fatty acids, as well as small amounts of THC and other naturally occurring elements from the hemp plant.

Many choose full spectrum for the "Entourage Effect, which is the term used to describe the enhanced effects of cannabinoids, such as CBD, when multiple compounds synergistically work together rather than alone. 

It is not recommended to use full spectrum products if you are subject to drug testing.
Broad Spectrum CBD
Contains most of the extracts naturally found in the cannabis plants, but often contains very little to no THC. 

It is the middle ground between Full Spectrum and Isolate. 

Most people choose Broad Spectrum when they desire an entourage effect of many different cannabinoids, but do not want to consume any THC. 

The risk of testing positive for THC is greatly reduced with Broad Spectrum products, but individual lab results should still be reviewed to be certain on what you're consuming.
CBD Isolate
 CBD isolate is the purely extracted form of CBD. 

It contains no other cannabinoids and is 99%+ pure. 

It is the preferred type of product for anyone subjected to drug testing.
What Ingredients Shouldn't be in a CBD Product?
There are many companies who will try to deceive you by using clever wording on their labels. For me, these words or phrases include the following:
Hemp Extract

Hemp Oil

Hemp Seed Oil

Any type of extract that doesn't actually tell you how much CBD is in it. 
Below is an example of a supplement panel that most likely contains little to no CBD.

Note that there is no mention of full spectrum, broad spectrum, isolate, or CBD itself on this label - which should be a red flag as to the quality and efficacy of this product.
The bottom line is that you want to look specifically at the supplement or nutrition facts panel of a label and see terms that look like this:
CBD (Cannibidiol)

Full Spectrum CBD Extract

Broad Spectrum CBD Extract

CBD Isolate
Below is an example of a quality supplement facts label that shows exactly how much CBD is in the product. 
What are some other signs of a Legitimate CBD Product?
Once you discover that a product is properly labeled, the next best way to confirm the legitimacy of a CBD product is to see if it's third party lab tested. All reputable CBD companies use third party labs and obtain COAs (Certificates of Analysis) for their products, and there should be a clear and easy to find link to these lab results on their website. 
These reports tell you exactly which cannabinoids and how much of each cannabinoid the product contains. While reading these reports can be tricky to discern to the untrained eye, you should be able to match a lot or batch number from your product to a corresponding lab report, and confirm that the lab result is consistent with what the label says. Make sure the tested content on the report is within 5%-10% of what the label says. Here's an example of one of our lab results:
As you can clearly see, our 100mg CBD tablets tested out to 105.962 mg of CBD per tablet, and showed CBD and a small amount of CBDV (very similarly related to the CBD molecule), with no THC or other cannabinoids detected. Full spectrum and Broad Spectrum products will contain other types of cannabinoids in different concentrations. 
Another indicator of a quality brand is to make sure that they have a quality program in place. Quality programs ensure that there are procedures and checks in place making sure the product is consistently monitored and manufactured correctly each and every time. The standard for a quality program is called cGMP (Current Good Manufacturing Practices), which is a universally accepted method of ensuring that a company has a rigorous and thorough quality program. Other certifications include HACCP (Hazard analysis and critical control points), ISO (International Organization for Standardization), Certified Organic, Certified Vegan, among many others. Here at Bullhead Botanics our products are made according to and within a cGMP and HACCP certified facility. 
The benefits of high quality CBD products.
I want to have confidence that whatever I'm putting into my body is safe and exactly what I expect it to be. I want to be able to accurately dose what works for me, and more importantly, repeat that dose every time. Getting quality and consistent results with CBD relies on a company manufacturing their products with quality and consistency. I started Bullhead Botanics because I knew CBD worked, but it was hard to find honest, accurate, and precise products on the market. So that's what we set out to do, provide you with CBD products made to the same standards you would expect from any other nutritional supplement. Check out our easy to dose CBD Tablets and High Potency CBD Topicals. As always, never hesitate to Contact Me with any questions! Thanks for Reading! 
Citation 1-https://www.ncbi.nlm.nih.gov/pmc/articles/PMC5818782/
FDA Disclaimer: The statements made regarding these products and the efficacy of these products has not been confirmed nor evaluated by Food and Drug Administration. These products are not intended to diagnose, treat, cure or prevent any disease. They should not be used if pregnant or nursing without first consulting a physician. All information presented here is not meant as a substitute for or alternative to information from health care practitioners.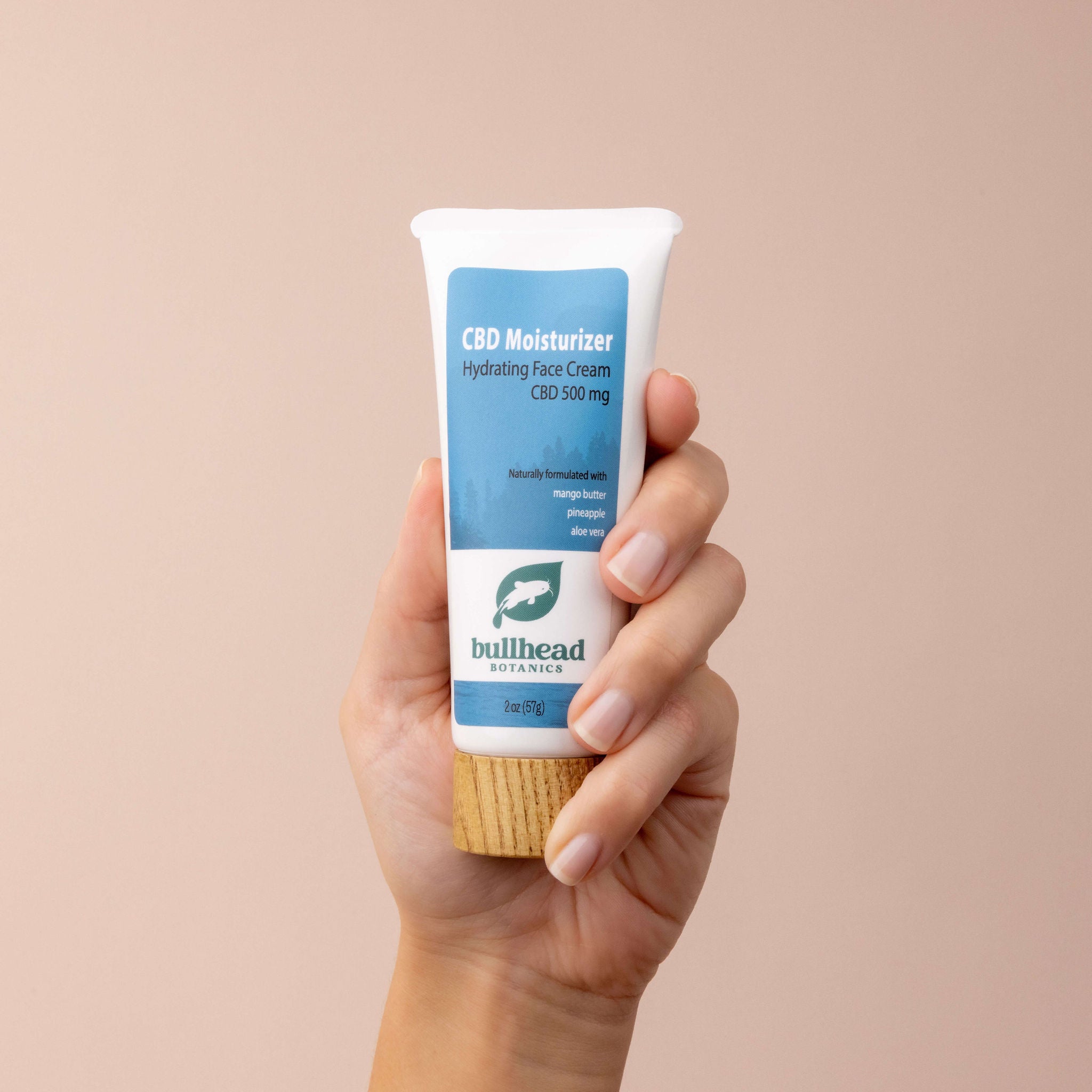 Can our pets benefit from CBD and is it safe? Find out in the quick 5 minute read!
Read more