Article: The Easy to Understand Beginner's Guide to CBD (5 min read)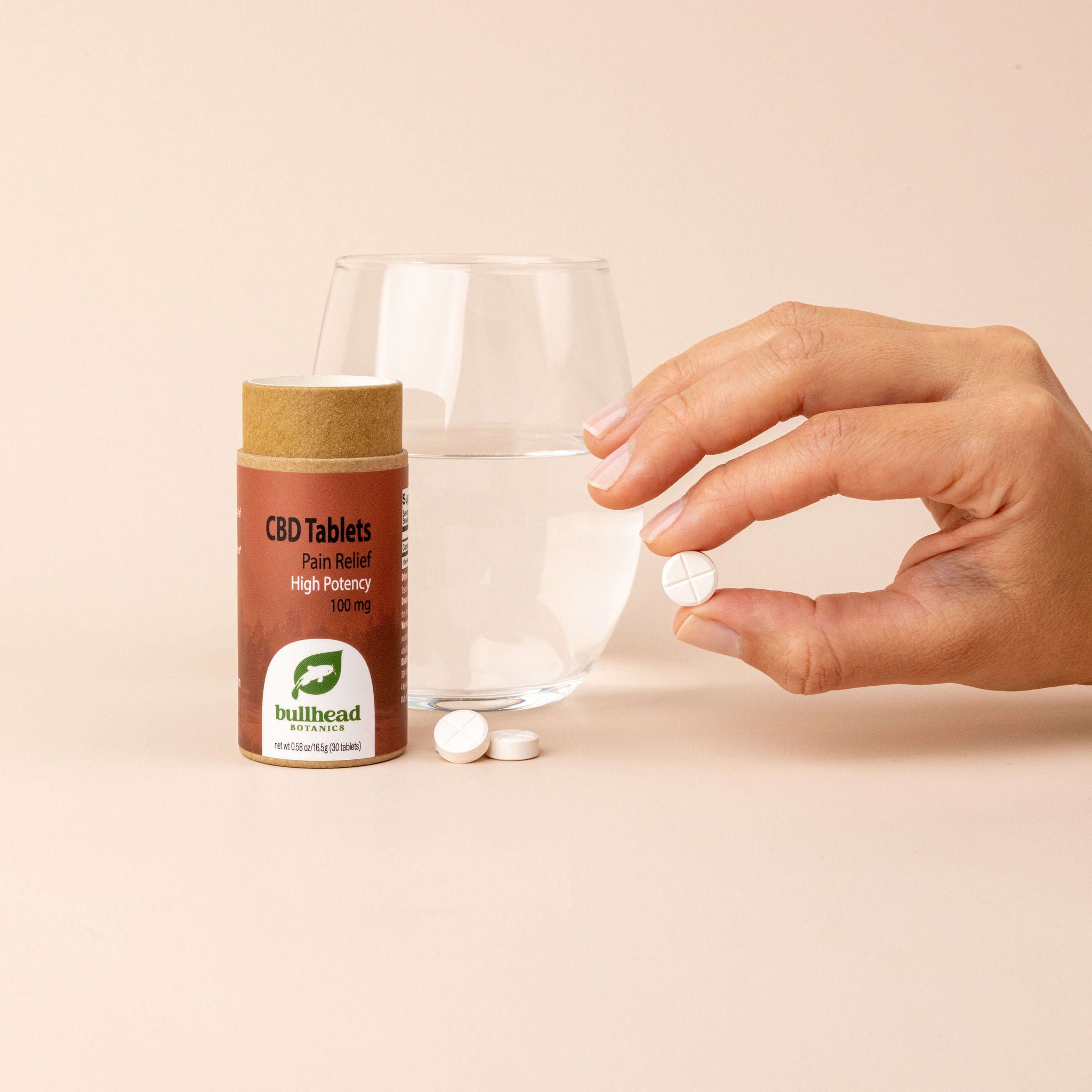 The Easy to Understand Beginner's Guide to CBD (5 min read)
Written by Brian Davis, Quality Manager at Bullhead Botanics
Let's get straight to the point, we've all been told of the possible health benefits CBD can give us, but I rarely ever meet someone who knows what to do with it or how to start! People want to support their pain relief, anxiety, and sleep issues with something more natural like CBD, but once you start googling the subject you are bombarded with a-lot of conflicting information. Your head starts spinning, you close your laptop ,and reach right back into the medicine cabinet to choke down a few good ol' pain relievers and get on with your life. 
As someone who's tried almost everything in regards to CBD, I'm going to take all of my experiences and knowledge, and put it in an easy to understand guide that you can use to make a confident decision and start using CBD as a part of your daily regime. 
Firstly, we all think about taking CBD because we want to solve an issue that we have. From personal experience, here's the top 3 goals people want to achieve with CBD use:
-Pain Management
-Anxiety Management and Mental Wellbeing
-Sleep/Relaxation/Calmness
How can CBD possibly help with all these issues?
Let me try to summarize how CBD works. CBD binds and interacts with many different receptors in our bodies. These include the central nervous system, serotonin receptors, as well as receptors that modulate pain and inflammation. Every single human being has an endocannibinoid system, which regulates many of the bodies functions. CBD interacts with these cannabinoid receptors, and to explain it in my own words…
CBD has a way of just calming everything down.

This is why it can help support so many ailments and issues.

Alright, let's get on to the question I usually get next:
"Is it safe and will I get high?"
In November 2017, the World Health Organization (WHO) Expert Committee on Drug Dependence (ECDD) came to the decision that CBD "does not appear to have abuse potential or cause harm." A typical dose of CBD is 25mg-100mg, and studies have shown that toxicity doesn't start in humans until you start reaching 20,000mg doses, and there has never been a report of anyone dying from a CBD overdose. For comparison, toxic, and possibly lethal doses of Tylenol start at 7,500mg.
You will not get high taking CBD. At most, you'll feel calming and relaxing effects. Products containing CBD Isolate contain no THC. Full Spectrum CBD products contain 0.3% THC or less, so you still won't get high, but if you are subject to drug testing you should probably avoid full spectrum products. We'll talk more about the different forms of CBD in later articles.
 Here's the next most common question I get asked:
"How much do I take?"
No matter what you're trying to solve, if it's your first time, start with 10-25mg. In my experience, lower doses in this range seem to have positive effects in relation to anxiety, mood elevation, and minor pain issues. However, everyone is different, so if you're not finding relief, you should slowly increase your dose in 25mg increments each day until you're getting results. More serious pain management and sedation effects typically occur up in the 100mg range. 
For example, for me personally 25mg a few times throughout the day really help support elevating my mood and keeping my back (I have scoliosis, spina bifida, and 3 cracked vertebrae) from bothering me. But, if I've been using my back all day doing yard work and really straining it, I will often take 100mg-200mg afterwards to help calm my nerve pain and sleep easily throughout the entire night.
Experiment, document, and repeat what works for you. I am always available to answer any questions you may have, just shoot me a message through our contact page.
This is why our products are superior to everything that's on the market. Our tablets make dosing a breeze, no messing and measuring with oils and droppers. Our 25mg CBD chewables are great to take throughout the day whenever a boost in mood or mild pain relief is needed. Or, you can take one of our 100mg CBD tablets and easily break them into quarters when needed. Our tablets make it easy to FIND your dose and KEEP your dose. You can repeat accurately every-time. Our tablets are 3rd party lab tested for potency, and we transparently put those lab tests up on our website, so you KNOW that you're getting exactly what you paid for. Check out our entire product line.

In my next articles, I will go more in depth into the different types of CBD and also how CBD can help when applied topically in a lotion or cream. Our CBD Guide goes a little more in depth on these topics if you'd like to get a head start. Stay tuned!
FDA Disclaimer: The statements made regarding these products and the efficacy of these products has not been confirmed nor evaluated by Food and Drug Administration. These products are not intended to diagnose, treat, cure or prevent any disease. They should not be used if pregnant or nursing without first consulting a physician. All information presented here is not meant as a substitute for or alternative to information from health care practitioners.
CBD
Find out exactly how CBD creams and topicals interact with your body and help support pain relief in this easy 4.5 minute read.
Read more