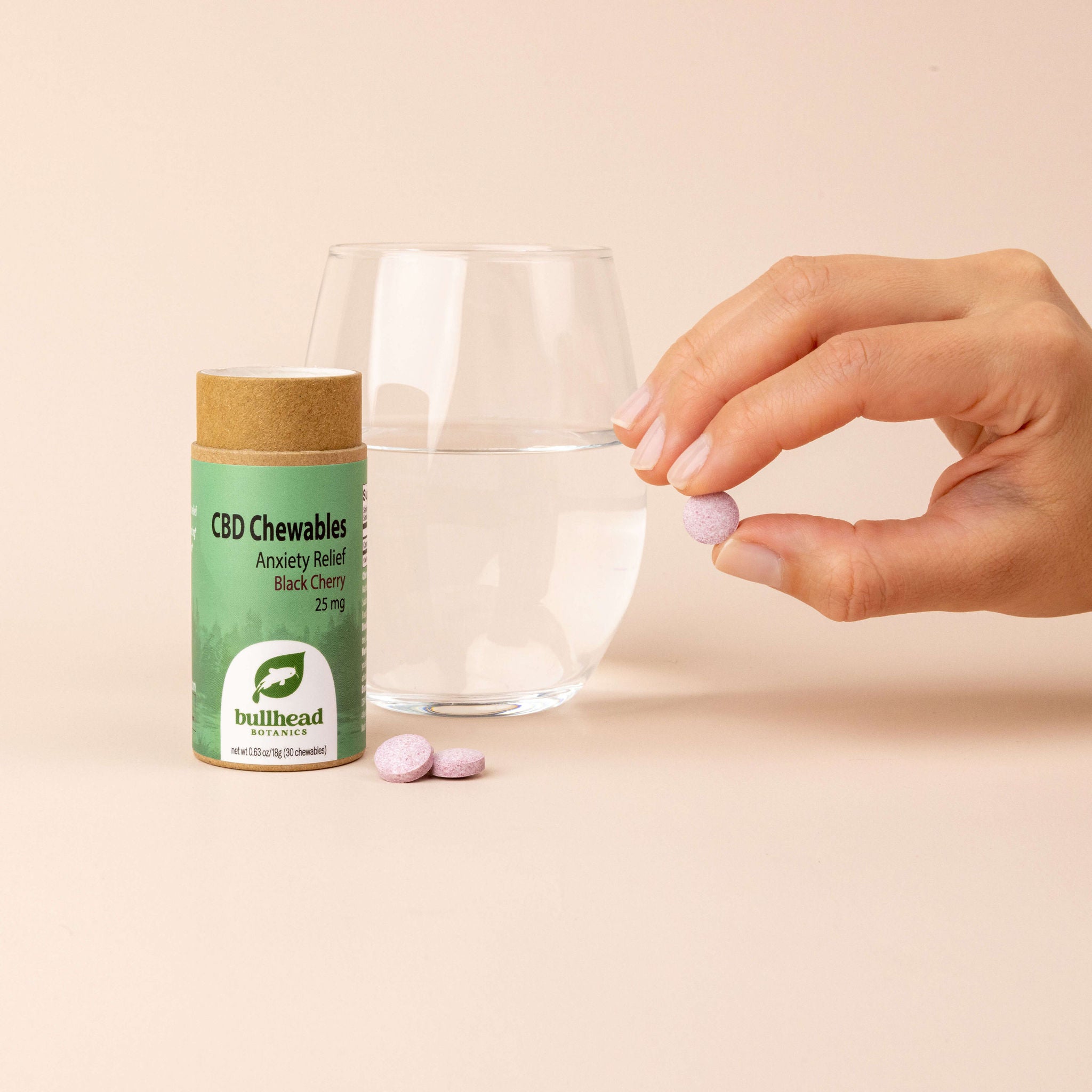 Bullhead is Getting a New Look!
By Brian Davis, Quality Manager at Bullhead Botanics
New and Improved to Better Serve You, and the Environment. 
We launched Bullhead Botanics in March 2022 in order to try and bring honest, reliable, and precise CBD products to the public. We've learned a lot over the past 9 months, and have realized that we can be even better than we are now. Over the past few months, we've been working on focusing our efforts on the products that you like the most, and also taking in feedback from the thousands of customers we've had. We've grown our team and refined our processes, and are ready to release the new vision we want to achieve with Bullhead Botanics. 
What's Changing?
First, our logo is changing! We workshopped many different designs, trying to capture the essence of what we want to message to our customers. That message is to provide you with CBD products that offer natural relief, made with scientific precision and quality. We'll always have a place in our heart with our original logo that my cousin (who's a tattoo artist) created, but we're even more excited for how incredible our new logo is! Check it out. 
Second, since our logo is changing, our product labels and packaging will be changing. We've improved our labels to help our customers easily understand our products and how they can help improve their lives. We put a lot of time and refinement into the look and feel of our labels until we achieved exactly what we felt best represented our values. One of these important values is our care for the natural earth and environment. So, going forward all of our products are getting eco friendly packaging. Our tablets will be offered in a post consumer recycled, compostable paper tube. This retains its portability while also eliminating single use plastics. Our cosmetics will be offered in packaging that not only reduces plastic overall, but is made from post consumer recycled plastic right from the very beginning. We're changing what we feel is better for our customers, but also what is better for the earth. 
We've also improved our formulas to include more natural ingredients, yet retain the same reliable relief you've come to expect from us. Here's a sneak peak at our new packaging!
What's Not Changing?
Most of the products you know and love are staying. We'll be offering 4 varieties of tablets to start with:
100mg CBD Pain Relief Tablets

25mg CBD Black Cherry Chewables

25mg CBD Fruit Punch Chewables

40mg CBD Pet Calming Treats
We'll also be offering our most popular topical products, with some refined product names:
2000mg CBD Pain Relief Cream

500mg CBD Moisturizer

250mg CBD Anti-Wrinkle Cream
We have several other new products we will be releasing each month as we settle into the new looks. Again, we're a small family run business so we do what we can with the time we have. 
Of course, our mission to provide everyone with the highest quality CBD products possible remains. We are only making things better as time goes on, so we invite you to take this journey with us as we grow and flourish. Thanks for reading, and if you have any questions never hesitate to Contact Us. 
Can our pets benefit from CBD and is it safe? Find out in the quick 5 minute read!
Read more
Cannabidiol
The Benefits of CBD Tablets - If you're like the millions of Americans who suffer from chronic pain, restless sleep, or anxiety, daily life can seem like a challenge. More and more people are findi...
Read more